Motorcycle Throttle Not Snapping Back? (Here's How To Fix!)
Is your motorcycle throttle not snapping back? It could be dangerous because you'll lose your control over the motorcycle.
Ideally, your throttle should smooth while twisting and snap back immediately when you release it. But, if you have stored your motorcycle for over a year, it loses its smoothness and won't spring back.
So, why is my throttle not snapping back? Your throttle is not snapping back because the throttle cable is binding and needs lubrication, the throttle body spring is stuck, the throttle tube is faulty, the throttle cable is defective, or the throttle cable needs adjustment.
Now you have a brief idea of why your motorcycle throttle bar isn't snapping back. But I'll explain the step-by-step process to diagnose and fix the problem.
How To Fix A Motorcycle Throttle Not Snapping Back
Here are five methods to fix a motorcycle throttle that isn't springing back-
1. Lubricate Throttle Cable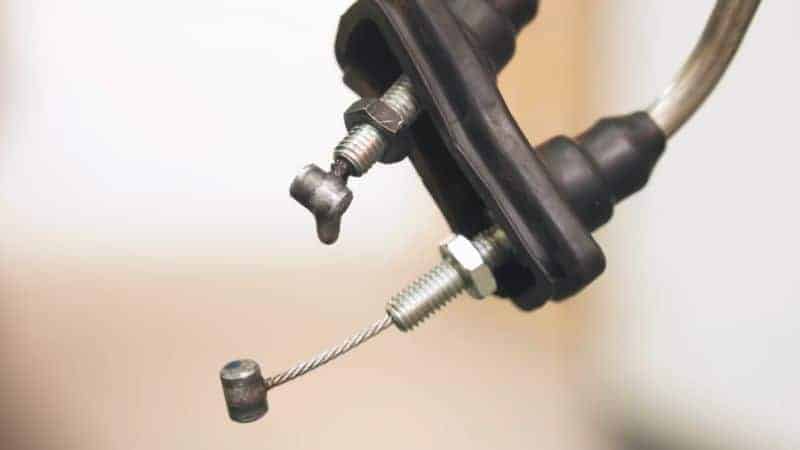 If you look at the design of the motorcycle throttle cable, you'll see the metal wire in a plastic casing.
When you twist the handlebar, a tensile force is applied to the wire, which pulls a disc attached to the throttle valve.
So, the wire moves freely inside the plastic casing. Over time, dust and debris make a sticky compound that prevents the movement of the throttle wire.
As a result, the throttle bar won't snap back when you leave the throttle tube.
This problem mainly occurs when a motorcycle is stored for years. But cleaning the dust and lubricating the throttle cable will restore its free movement.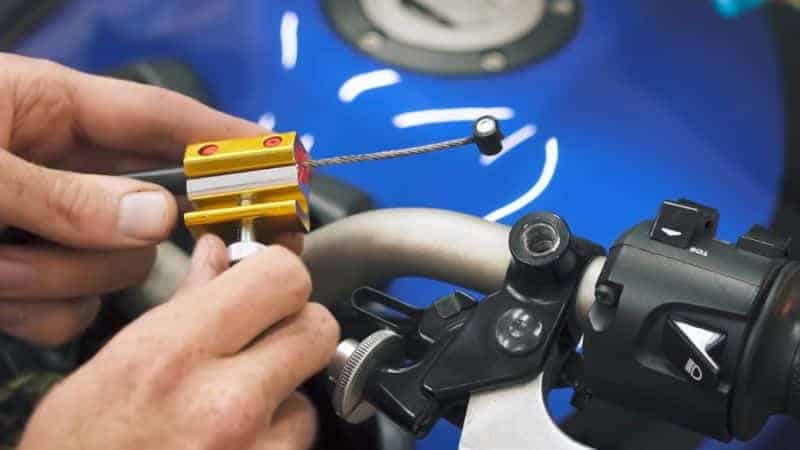 You can use chain cleaner spray or WD-40 for throttle cable cleaning and pour a few drops of cable lube or gear oil to reduce the friction.
Click here to buy a cable lube tool from Amazon.
2. Route Throttle Cable Properly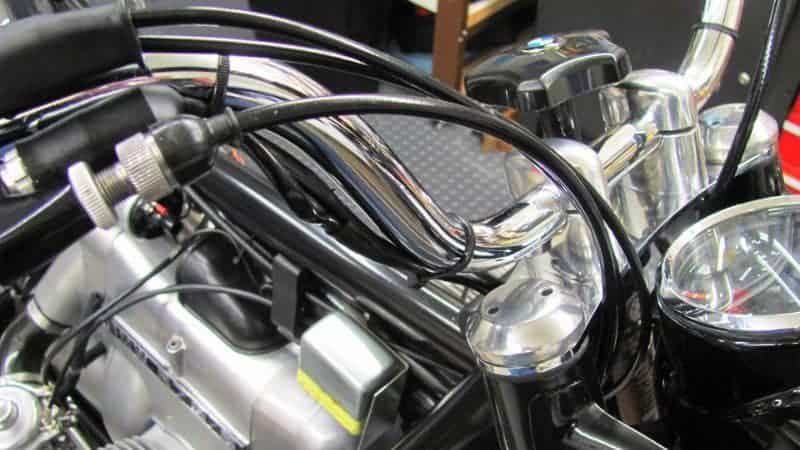 The throttle wire connects the throttle valve (on the air intake pipe) and the throttle tube (on the handlebar). The cable should be routed properly for better throttle response.
If your throttle cable isn't routed properly, there might be a sharp bend that grinds and restrict the wire movement.
If your motorcycle isn't snapping back, route the cable properly so it won't grind and spring back when you release the throttle tube.
3. Losen The Bar Ends
I installed an aftermarket bar end with led lights on both handlebars (clutch and throttle bar side). I excessively tightened the end bars, and my throttle tube was stuck.
So, check if you also have tightened the bar ends; loosen it a little so that the throttle tube rotates freely.
4. Lubricate Throttle Bar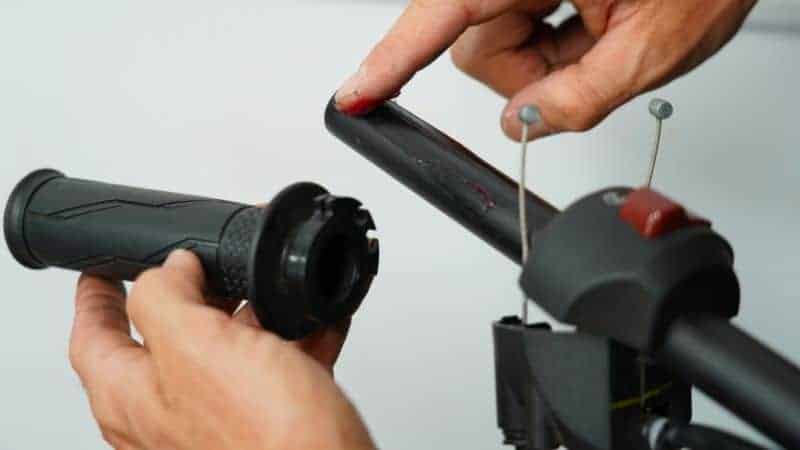 If your throttle bar is stuck and not moving freely, your throttle will not snap back when you release it. It happens because dust and grease build up and make it sticky.
I advise you to clean the throttle tube with a degreaser spray and lubricate with engine oil to fix this.
If this doesn't fix the problem, no option is left other than replacing your throttle tube. You can buy a universal throttle bar accelerator from Amazon and install it at home.
5. Clean Throttle Body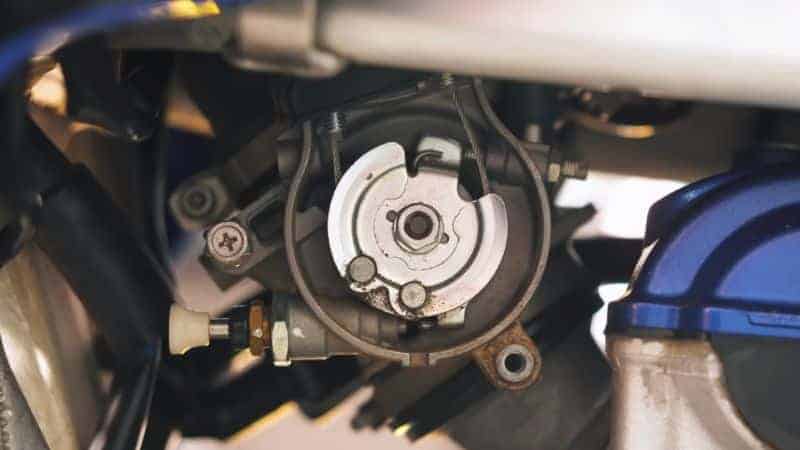 The throttle body controls the amount of air inlet. Over time, the throttle body spring becomes stiff and won't return to a close position.
As a result, the throttle wire isn't pulled, and your throttle bar won't snap back. You must clean the throttle body and lubricate the spring to fix this.
Also, rotate the throttle disc forcefully with a screwdriver so the spring starts functioning again.
Conclusion
I hope you understand the major reasons why your motorcycle throttle is not snapping back. Start with lubricating your throttle cable, throttle bar, and throttle body. If your throttle cable is jammed or frayed, you must replace it.
Is your problem fixed? If not, comment down your exact issue. I'll try to provide you the best possible solution.