How Much Is Harley-Davidson Oil Change? (3-Hole Oil Change Cost)
The first service of Harley Davidson motorcycles is required after riding eight hundred to thousand miles. The dealer will change your engine oil, air filter, and oil filter in the first service and clean the brake pads. You should change the engine oil every five thousand miles.
So, how much does Harley-Davidson oil change cost? The oil change and service costs depend upon the dealership. Generally, the first service of Harley Davidson costs between $500 to $700. However, the oil change at the Harley Davidson dealership will cost you approximately $300 to $450 (depending upon the dealership and location). If you do it yourself (DIY), a Harley engine oil change will cost less than $100.
How Important is the 1000-Mile Service for a Harley?
When you purchase a new motorcycle, all parts are assembled in factory condition. When you ride it for a few miles, some metal chips break from different parts due to wear and tear and accumulate in the engine oil.
Harley recommends the first service on 1000 miles in which they change the engine oil, air filter, and oil filter. The first 1000-mile service is a very important and critical service that ensures your motorcycle's peak performance and overall life.
Harley Davidson's 1000-mile service costs approximately $600 to $700, including parts and labor costs. However, it can vary from location to location and dealerships.
How Much Does Harley-Davidson 5000 Mile Service Cost?
The second service for Harley-Davidson motorcycles is recommended at 5000 miles, in which the mechanic inspects all loose screws, cleans brake pads, changes engine oil, and cleans the air filter. The Harley, 5000-mile service, costs approximately $500, including all parts and mechanic costs. However, the cost may vary according to your location and dealership.
How Often Should a Harley Get Oil Change?
Owning a Harley is amazing, but its regular service and maintenance are crucial for peak performance and a smoother riding experience.
You should change the Harley engine oil every 5,000 miles. If you have a pre-owned Harley with more than 20,000 miles, change the oil and oil filter every 4000 miles.
What is Done in a 20000 Mile Service on a Harley?
If you visit the nearest Harley Davidson dealership for 20,000-mile service, they will charge you approximately $400 to $500.
In this service, they will change the engine oil and oil filter, inspect the brake pads and brake oil reservoir (top-up if required), inspect the air filter (change if required), check tire pressure, inspect the spark plug (change if required), tighten all screws and nuts, and test ride.
The final service cost will be decided after inspecting all the parts. If more parts are replaced, the service cost also increases.
What Type of Oil Does Harley Recommend?
If you love DIY, then you can service your Harley on your own and save a lot of money. Harley recommends 20W-50 full synthetic oil for higher performance and minimum wear and tear.
You can buy Mobil 1 V-Twin 20W50 Motorcycle Oil and K&N Oil filter for Harley Davidson, which cost you less than $100. Most Harley requires approximately 3.3 liters (quart) of engine oil.
Also Read: Can A Motorcycle Use Car Engine Oil?
How To Change Engine Oil On Harley Davidson Motorcycle?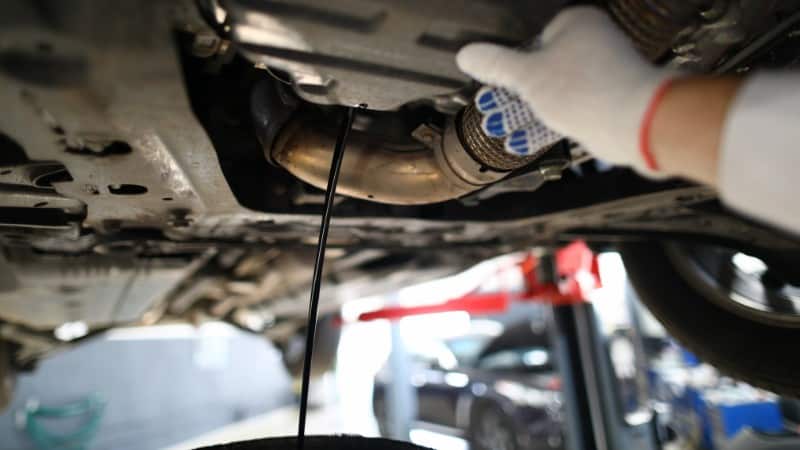 If you don't want to waste too much money on a Harley dealership for an oil change, then follow these steps to do it yourself (DIY)-
Step 1– Read the user manual to understand the location of the primary and transmission drain plug on your Harley Davidson. Also, find out the location of the oil filter and understand the quantity of engine oil required for your Harley.
Step 2– Arrange all the required tools, such as an oil pan, cotton clothes, Allen key set, cap wrench, and ratchet. Also, purchase the new oil filter and 20W50 fully synthetic motorcycle oil for Harley Davidson.
Step 3– Put your motorcycle on the center/side stand and locate the primary drain plug. Put the oil pan below the drain plug and unscrew it with the help of an Allen key set. Let the primary oil tank empty.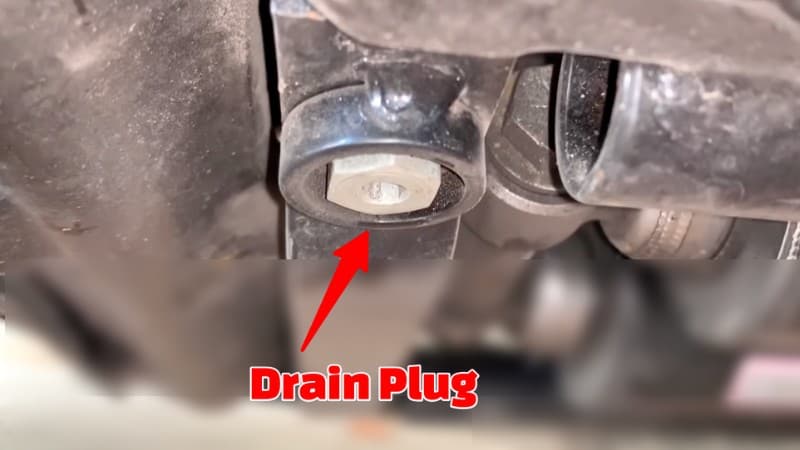 Step 4– Once the primary oil tank is empty, unscrew the transmission drain plug to empty the oil from that cabinet.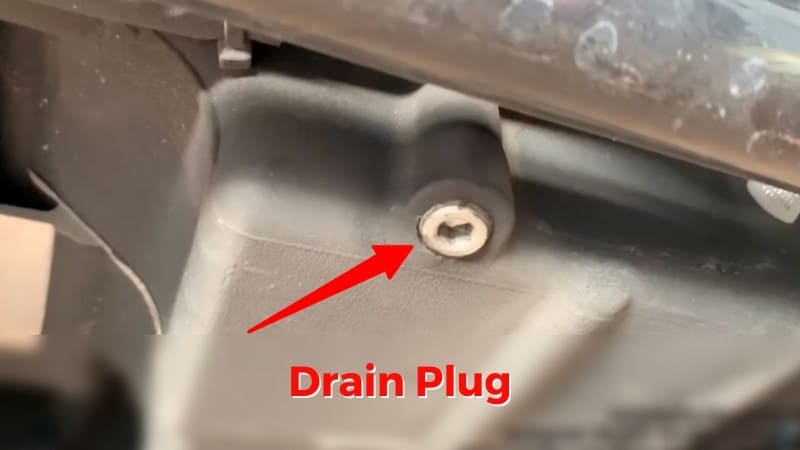 Step 5– Now, put some paper towel beside the oil filter and open the oil filter with the help of a cap wrench and ratchet.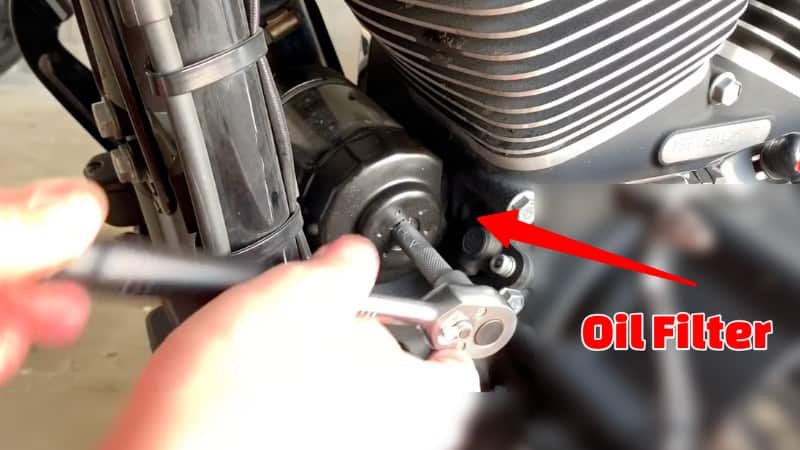 Step 6– Clean excess oil dropped on the motorcycle body with the help of cotton cloth and tighten the primary and transmission drain plugs.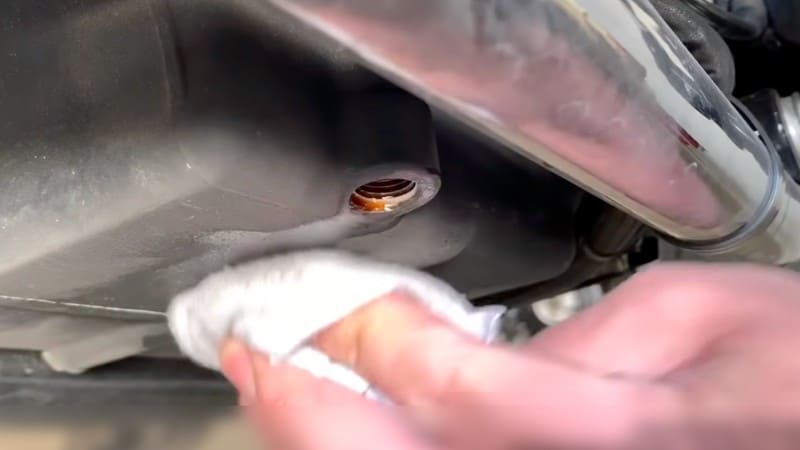 Step 7– Fill 200 ml of oil in the oil filter and lubricate the gasket. Now, tighten the oil filter with your hand and then one and a half threads with a cap wrench.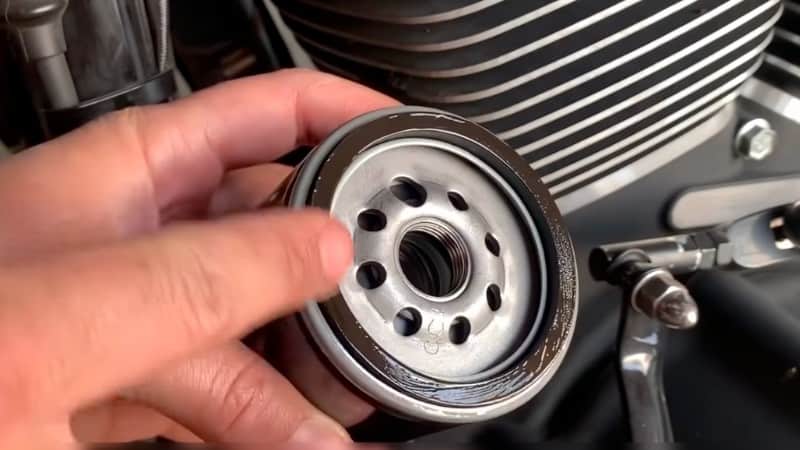 Step 8– Now fill the 3.3 liters (quarts) of 20W50 fully synthetic engine oil with the help of a funnel.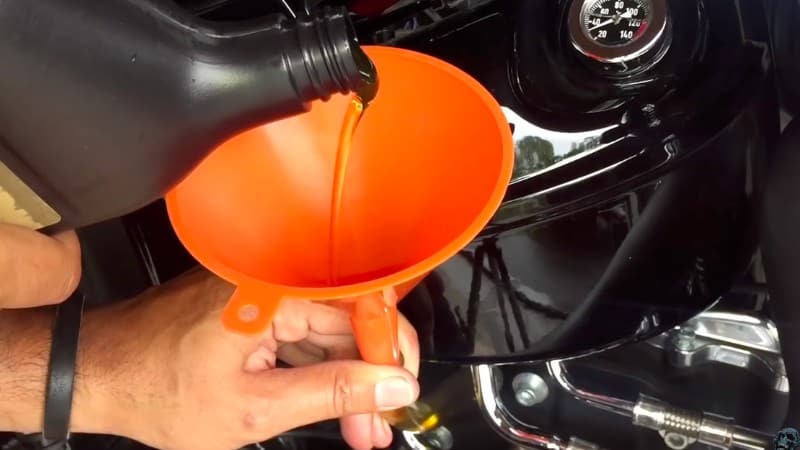 That's it. You have changed the engine oil on your Harley Davidson. Now start the engine and let it idle for 5 minutes to properly lubricate all parts with new oil.
Similar Guide: Can You Mix Two Different Brands of Engine Oil?
How Long Does Synthetic Oil Last in a Harley-Davidson?
A high-quality, fully synthetic 20W50 engine oil lasts for approximately 5500 to 6000 miles on Harley Davidson motorcycles, but changing the oil after every 5000 miles is recommended for better performance. You can change the engine oil by yourself.
What is a Harley 3-Hole Oil Change?
You must have heard about the 3-hole oil change process for Harley-Davidson motorcycles. The 3-hole system includes a primary, engine, and transmission system.
It means when you change the engine oil on a Harley Davidson motorcycle, unscrew two nuts on the bottom to empty the primary and transmission tanks. Then, open the oil filter with a cap wrench and fill approximately 200 ml of oil in the oil filter that lubricates the engine when you start the motorcycle.
How Do I Know If My Harley Needs an Oil Change?
You should replace your Harley Davidson engine oil every 5,000 miles. If you don't remember when you changed the oil last time, check if the oil level is too low or your motorcycle engine is more noisy than usual, which means your Harley needs an oil change.
Conclusion
Engine oil is the most important part of any motorcycle. It keeps the engine and transmission system lubricated and reduces wear. You should change your Harley Davidson oil every 5,000 miles for smother performance and trouble-free rides. Harley dealership charges approximately $500 to $700 for an oil change, but DIY will save a lot of money.