Exciting News: Bike Enquire Merges with Motorcycle Ninja!
Dear Loyal Readers,
We hope this message finds you well and excited because we have some major news to share. It's with great pleasure that we announce the merger of Bike Enquire with Motorcycle Ninja! This is a momentous step forward for both of our communities, and we can't wait to embark on this new journey together.
The decision to merge Bike Enquire with Motorcycle Ninja was made with you, our readers, in mind. We've always strived to provide you with the most comprehensive and informative content about the world of motorcycles, and this merger will allow us to do just that and more.
Why the Merger?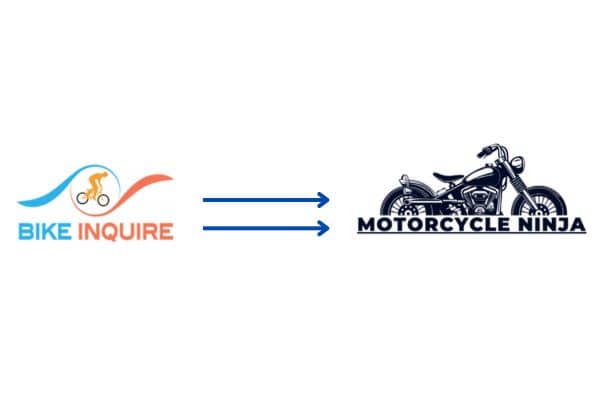 You might wonder why we merged Bike Enquire with Motorcycle Ninja. The answer is simple: to enhance your reading experience. Motorcycle Ninja has been a trusted source of motorcycle-related information for quite some time, and we saw an opportunity to join forces and offer you an even more diverse and engaging platform.
Additionally, this merger will enable us to pool our resources and deliver a wider range of content, including reviews, buying guides, maintenance tips, and much more, all under one virtual roof. We aim to become your ultimate go-to destination for everything related to motorcycles.
Meet Rashmika Sharma: Your New Bike Enquire Content Manager
As part of this merger, we are thrilled to introduce you to Rashmika Sharma, who will be taking the helm as the content manager for Bike Enquire and will join our team.
Rashmika is a passionate motorcyclist and an experienced writer with a deep knowledge of all bike-related things. With her expertise, you can expect top-notch content catering to your Bike Enquire interests.
Rashmika is committed to continuing the legacy of Bike Enquire and delivering the high-quality, informative articles that you've come to expect from us. She's eager to connect with you, our loyal readers, and wants to hear your suggestions and ideas for future content.
What Can You Expect?
With this merger, you can expect a seamless transition to the Motorcycle Ninja platform, where you'll find all the Bike Enquire content you love, along with an array of exciting new features:
Expanded Content: Our content will cover a broader spectrum of motorcycle-related topics, from the latest models to adventurous riding stories.
Interactive Community: Join discussions, share your experiences, and connect with fellow riders in our vibrant community.
More Frequent Updates: Get ready for more frequent articles, reviews, and guides to keep you informed and inspired.
Exclusive Offers: Stay tuned for special offers, giveaways, and promotions designed exclusively for our readers.
Stay Connected
Your support and loyalty mean the world to us, and we want to assure you that this merger is just the beginning of an exciting new chapter for Bike Enquire. We encourage you to stay connected with us on social media, subscribe to our newsletter, and bookmark our website to ensure you never miss an update.
Please don't hesitate to reach out with any questions, comments, or suggestions. Your feedback is invaluable as we strive to create the best possible experience for our community.
Thank you for being part of the Bike Enquire and Motorcycle Ninja family. We can't wait to embark on this thrilling journey together and continue sharing our passion for motorcycles with all of you.
Ride on, stay safe, and enjoy the road ahead!
Sincerely,
Founder, Motorcycle Ninja